When we hear the word "exercise" we tend to think about one or two hours of assiduous work in the gym, sweating and working out until we drop dead.
Well, it is not like this at all, because all we need is 30 minutes of exercise each day. Yes, half an hour is enough to be healthy, and you can take the weekend off, as it is sufficient to do this five days a week.
Also, you don't have to work out until you drop because you need to set the difficulty level up to how much you can take it.
Of course, if you want to lose weight and make your muscles fit, you will need to push your limit a little. But don't worry, because you will be able to increase your performance after a while, as long as you stick to your workout plan.
Unfortunately, even if doctors and wellness specialists are trying to point out the fact that physical exercising can save our lives, physical activity is in reality in a decline.
If you are not used to making a physical effort, it may be very hard to get started or even continue with it if you had the courage to make a chance. What people don't seem to realize is that the quality of their lives can drop significantly, with each passing year, in the lack of exercising.
Most of us live very inactive lives, working all day in an office, sitting down, traveling by car, and having all the comfort at home as well. There is no physical activity anywhere and even worse, we do our best to avoid it at all costs. Under these circumstances, there is no wonder we are getting sicker, being invaded by a large number of illnesses.
30 minutes of exercise a day benefits
What are we risking because of our lack of physical activity?
The numbers are very grim in this chapter. For instance, about 9% of all premature deaths happen because people don't want to move. The percentage can be translated into a number of 5. 3 million deaths, which could have been simply avoided with the help of a 30 minutes workout everyday. That's all it takes for one person to stick around longer and enjoy a beautiful life.
Also, obesity has stopped long ago being an exceptional case, reaching the limits of an epidemic. What is even worse is that it affects us from a very young age, about 30% of our children being obese before reaching adulthood. And when you are obese, your health is much more fragile, needing more medical care than an average person. This aspect can be seen in the amount of money an obese person spends on medical services every year, being with 42% more than in the case of a non-obese person.
Do you think obesity if the only risk one has to face for the lack of exercises?
Not at all, because there are other severe diseases lurking in the dark. Studies showed that about 21 to 25% of breast and colon cancers are triggered by inactivity. About 27% of diabetes cases have the same cause, together with 30% of ischemic heart disease incidence.
But besides just avoiding these unwanted conditions, by enjoying a 30 minutes exercise daily, there is also a set of benefits of working out everyday you can get out of doing it as well.
Working out 30 minutes a day
I think now you understand why regular training is so important to you. Do not you know how to start? Do not worry! I gathered a list of 30-minute workouts below.
You can find total body workouts for cardio and strength training. Most of them are 30 minute home workouts, so no equipment is required, bodyweight exercises will do. With these workout routines, you can maximize your calorie-burning, boost your metabolism, burn fat and get stronger as well.
1
30 Minute Home Cardio Workout with No Equipment
2
30-Minute Bodyweight Bootcamp Workout You Can Do Anywhere
3
30 Minute Full Body Dumbbell Workout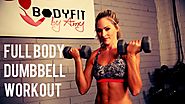 4
30-Minute Full-Body Workout to Burn Calories
5
30 Minute Cardio Workout at Home
6
30 Minute Cardio Tabata Workout
7
30-min at Home Strength Workout
8
30 Min Killer Circuit Workout to Get Rid of Fat
9
30 Min. Full Body Beginners Cardio HIIT Home Workout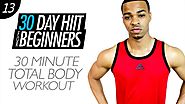 10
Exercises You Can Do At Home With No Equipment
Did you like the benefits of daily exercise? Share with your friends.