One of my favorite fruits during the summer is the apricot. With its golden flesh, high water content and perfect taste it is an excellent food to have on those hot days.
I mostly eat fresh apricots, but with my mother we make marmalade for the winter. It is so sweet that there is no need to use any sugar. You can also buy dried apricots that are great if you want to chew something sweet but healthy.
It is obvious that the fresh fruits are the most nutritious, but the marmalade and dried fruits are also great.
The primary health benefits of apricots are their high vitamin, mineral, and dietary fiber content. Plus, they are low in calories, so they are beneficial for those who want to lose weight.
Apricot nutritional facts
Great Source of Antioxidants
As you see from the facts above they are rich in vitamin C and A (beta-carotene), that are powerful antioxidants supporting the body to get rid of free radicals.
They help to eliminate toxins from your body that are responsible for diseases like cancer. In addition, they support the immune system.
Related:
You can read more about how antioxidants work
.
Fiber and Potassium for Strong Heart
Apricots are rich in dietary fiber that is proven help to avoid various cardiovascular diseases. The reason is that fiber lowers the level of bad cholesterol and increase the level of the good ones in the blood.
Besides, potassium has also a positive impact on the cardiovascular system, for example, it lowers the blood pressure.

Vitamin A for Good Eyes
100 grams of apricot contains the 34% of the daily A vitamin intake. It is a well-known fact that beta carotene and this vitamin supports the well-being of the eye nerves and prevent many problems like dryness and the loss of vision.
For Beautiful Skin
Its antioxidant content has anti-aging effects on the skin and helps to make it healthy. These vitamins promote to avoid skin problems like acne and others.
Apricots for Weight Loss
One of the main reasons why apricots are great for dieting is that they are rich in fiber and have high water content. Not to mention they are low in calories.
Fiber-rich foods help to feel yourself satisfies sooner and after eating you will be hungry later. Thus, you will consume less food.
Furthermore, it helps to increase your metabolism that leads to more efficient calorie burning in your body.
Related:
Other Foods that Boost Metabolism
Great for the Digestive System
Since they are rich in fiber and water, they help to clean the digestive system. For example, it is great against constipation.
How to Consume?
Having fresh apricots is the best way to enjoy the benefits since they contain all the vitamins and minerals. It is perfect to have them as a snack and can be consumed throughout the day.
However, since it is so delicious, looks good and easy to prepare you can use it to make wholesome meals, especially desserts.
Below I have collected the best healthy apricot recipes.
Jun 08, 2015 - healthygreenkitchen.com -

211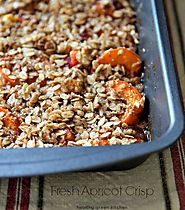 I made this fresh apricot crisp as part of a big breakfast I hosted on Sunday and everyone loved it.
Jun 08, 2015 - eatingwell.com -

274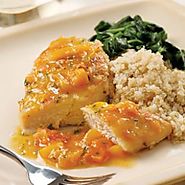 Fresh apricots, white wine, apricot preserves and tarragon combine in a quick sauce that's delicious on chicken. We pound the chicken thin so that it cooks in just a couple of minutes.
3
How to make Easy Apricot Jam
Jun 08, 2015 - youtube.com -

218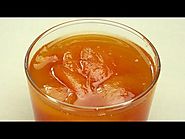 Jun 08, 2015 - youtube.com -

239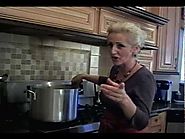 This is how jams and preserves were made for 100s of years before preservatives, artificial flavors, artificial colors and corn syrup came around. Using only fresh fruit, sugar and heat , I will show you how to make all natural, preservative free, great tasting apricot jam.
Jun 08, 2015 - wellplated.com -

245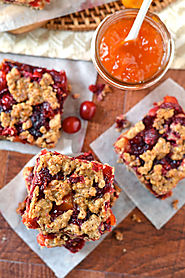 Healthy Cranberry Apricot Bars are little portable fruit crisps that you can tuck into your lunch box, but with double the glorious streusel topping.
Jun 08, 2015 - foodnetwork.com -

245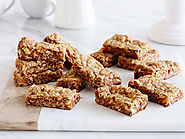 Jun 08, 2015 - food.com -

227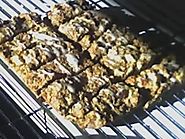 These make a great good-for-you breakfast! I think it would also work well to double or triple it, freeze the bars individually, and grab them on your way out the door for inclusion in lunch or breakfast on the road.
Jun 08, 2015 - tasteofhome.com -

219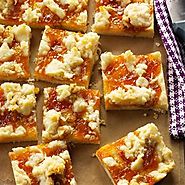 This treat is easy to make, and it's perfect for potluck suppers, bake sales, lunch boxes, or just plain snacking.
Jun 08, 2015 - simplyrecipes.com -

217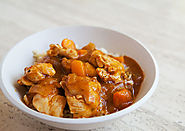 Jun 08, 2015 - health.com -

235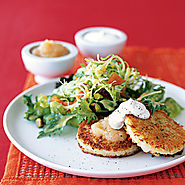 Conclusion
Now you know what the health benefits of apricots. I recommend you buying organic fruits since they do not contain any chemicals that are harmful to you. Include this tasty fruit in your diet, you will not regret it. They are rightly among the super healthiest foods.

Did you like this post? Share with your friends.