When I was a little boy, my grandmother always wanted to stuff me with beetroot. She always said, "Eat as much as you can because it protects you from all the illnesses." And she served me a kind of salad which tasted awful, at least for me. And of course, after having a few spoonful, I let it on the table.
If she had made a fresh beetroot juice, I would have had more of it for sure. But you know, she did not know anything about juicing that time.
Now I know how powerful this vegetable is, and we have it at least once a week, mainly in the form of juice with beets.
Beet is undoubtedly a superfood that holds tons of vitamins, minerals, antioxidants and fiber. Also, it has its dark purple or red color from the phytochemicals is contains.
Drinking beet juices supports your health in several ways.
Lower the risk of cancer.
Boost your stamina, libido and endurance.
Natural treatment for high blood pressure.
Reduce and cure inflammation in your body.
Make detoxification faster and more efficient.
Lowers cholesterol.
Improve your immune system
Support blood generation.
Improve brain function.
I know only a few people who consume beetroot drinks mainly because they do not like the taste of it.
Are you among them? You will not be anymore if you try the following homemade beets juicing recipes.
How to make beets juice?
Beet has a pretty solid flesh, so you surely need a powerful juicer that cuts it into tiny pieces to get the liquid out of it. We use the Omega J8006 Nutrition Center Juicer, and it works well for us.
Prepare the beets thoroughly. Do not forget to wash the beets thoroughly to remove the soil. I use a brush, but you can also peel them. And use a piece of cloth that you do not need anymore, since the red liquid stain everything.
Then, cut them into smaller pieces and you put them into your juicer with other veggies and fruits to make your drink tastier.
Below you can find 10 juices with beetroot that we love to have with my family.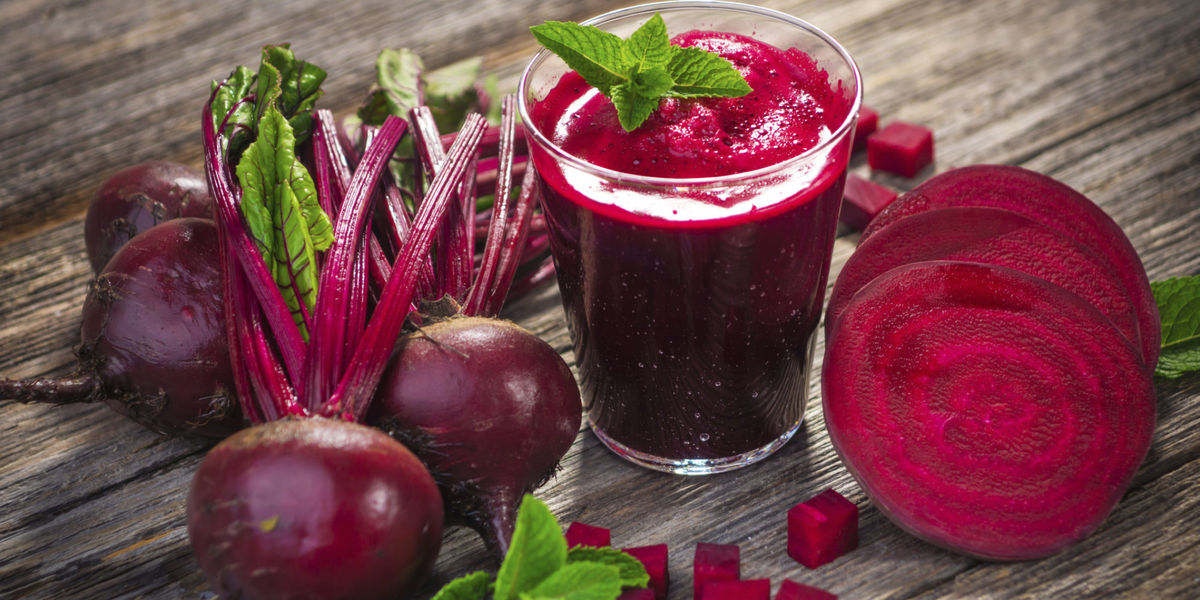 Beet Banana Smoothie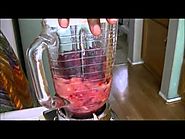 Combining beet with bananas seems to be a weird, at least for me. But it is a good combo.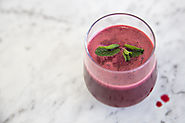 While beet itself holds a lot of vitamin C by adding a few pieces of lemon, you can get your daily dose from one drink.
Ingredients
1 apple
1 medium carrot
3cm cube ginger
1 medium beetroot
handful of fresh mint
slice of lemon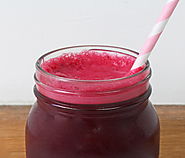 Are you lack of energy? Instead of having a coffee have this juice.
Ingredients
1 beetroot
1 cucumber
2 sticks of celery
3 carrots
1 red apple
an inch of ginger
Beetroot and Carrot Breakfast Juice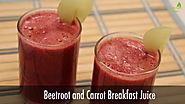 Boost your day with this beetroot and carrot breakfast juice. The carrot will make this drink a little bit sweeter and its beta-carotene content will add an extra boost to your drink.
Ingredients
2-3 medium beetroots
2 medium carrots
2-3 Indian gooseberries or other berries
1 medium bottle gourd
1 inch ginger
Black salt to taste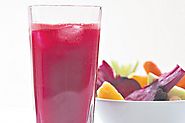 Do you like the taste of the celery? I do!
Ingredients
2 carrots
1 small beetroot
2 apples
1 celery stick
2 oranges, peeled
1cm slice of ginger
I think, orange is the fruit that fits with everything, and we really like this juice.
Ingredients
4 cups freshly squeezed orange juice
1 medium beet
1 medium carrot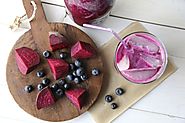 Do you want to clean your liver? This juice will help.
Ingredients
2 medium beets
2 c. blueberries
1 apple
2 large carrots
1/2 c. raw broccoli
1 whole lemon
2" knob ginger
1/2-1 c. pure coconut water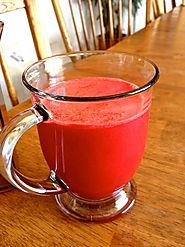 The favorite tropical fruit of my kid sis the pineapple. They love it. It matches really well with beet.
Ingredients
1/4 pineapple
1 beet peeled
5 carrots
1/2″ piece of ginger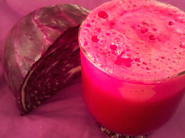 Another superfood of my grandmother is the plum. She told me all the time to eat plums as much as I can as it is the ultimate cleaner of the digestion system.
Ingredients
3 plums
1/4 small purple cabbage
1 beetroot (beet)
2 sticks of celery
1 orange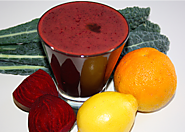 Loaded with beets, kale, oranges and carrots, this juice is packed with nutrients and folate (it contains approximately 240 mcg of folate per glass, which is more than half an adult's daily folate requirement).
Did you like these juicer recipes with beets? Share with your friends.