Last Updated on
Skipping your breakfast is a big mistake. It is the most essential meal of the day and if you want to get a fit and healthy body you must have breakfasts.
I know, most of us rush, but change your daily routine by getting up earlier or neglecting unnecessary things you do in the morning. You can also prepare or cook the meals you are going to have the day before to save time.
Many years ago I did not have breakfasts since I had to travel a lot in the morning. Of course, after some hours I became hungry, and I had some sugar-rich bakeries with saturated fats. That was the worst thing I could do! It is obvious that I always felt myself tired and had no energy. It was because the high-sugar foods disturbed my blood sugar level.
Eating in the morning is crucial, it is as simple as that. It provides the energy that your body needs for the entire morning, supports weight loss and provides the nutrients your body needs.
It also has psychological benefits. A nutritious, delicious breakfast surely makes you happy in the morning.
Let me show you some healthy breakfast foods which take almost no time to prepare, and they are yummy. Here are seven suggestions for each day.
Whole-wheat toast with peanut butter and fruits. Whole grains are full of beneficial carbs. Peanut butter gives the protein and the good fatty acids, and fruits provide the minerals, vitamins and fiber. My favorite morning fruits are bananas, apples, berries, figs and pears.
Smoothies. There are tons of smoothie recipes out there. They are easy and fast to make. If you are in a rush you just gulp down a cup.
Greek yogurt with grains and fresh fruits. Greek yogurt has several health benefits, so it is recommended to include it in your diet.
Sandwiches made from whole-grain bread, lean ham or other meat, eggs, cheese and with tons of veggies. Sandwiches are my favorite breakfast foods, especially the egg ones.
Oatmeal with fruits, yogurt, nuts, seeds, dried or fresh fruit. Oats are full of beneficial carbohydrates. Nuts such as almond, walnuts, etc. contain a lot of healthy fats such as omega-3 fatty acid. I usually add some cinnamon to my oatmeal.
Eggs in any form. You can make omelets, hard-boiled eggs, etc. Many nutritionist suggest taking out the yolk of the egg since it is high in cholesterol and calories. If I have eggs in the morning, I never do that simply because the yolk contains so many beneficial nutrients even if it is calorie-rich. I need that goodies to start my day!
Whole-grain muffins or other bakeries. The worst things you can have for breakfast are the sugary muffins, doughnuts and others. However, if you love these things you can make your own from whole-wheat and make them sweet with a little honey or organic low-sugar jam. (I make my jam without adding sugar. It is perfect!)
Finally, some tips what to drink in the morning.
Tea, especially green tea is a good source of caffeine, and they have several other health benefits.
Besides, you can start your day with a freshly squeezed lemon water which help to detoxify and hydrate your body.
You can also drink low-fat milk. It is rich in calcium, vitamins and protein.
These are my healthy breakfast ideas. These meals contain only healthy ingredients and provide all the nutrients you need to start the day, plus they are delicious and not boring.
List of Healthy Breakfast Recipes
In the list below I have collected the best sources where you can find healthy recipes for breakfast.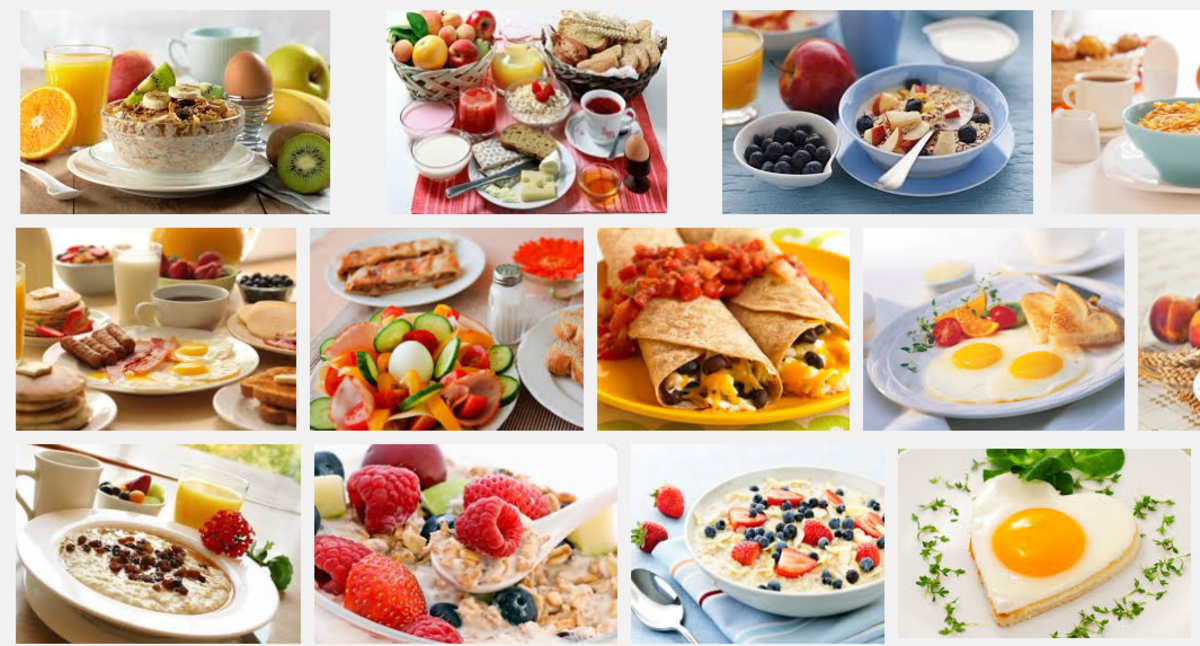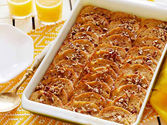 Start your day with healthy recipes for egg casseroles, frittatas, pancakes, waffles and more.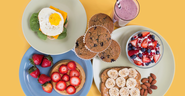 When it comes to breakfast, the options are endless. Pancakes or waffles? Bacon and eggs? Muffin, followed by a pastry? So why limit chowing down on delicious breakfast foods to the morning hours? Here are 34 healthier snack options to keep filling those breakfast food cravings all month long. 1.

This five-ingredient parfait is perfect for a healthful on-the-go breakfast. ruthieright21 says, "This was a quick and easy summer breakfast. I layered granola throughout the whole parfait (instead of just on top) for extra crunch." View Recipe: Brunch Parfaits

Start your day in an indulgent way with one of these temptingly tasty, good-for-you recipes.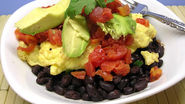 Smoothies. Tasty oatmeal. Healthy muffins. Find more than 130 recipes start your day perfectly.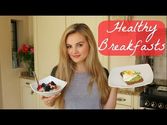 Kick start your day with these great meals!
Jump-start your morning with our healthy, low-calorie breakfast recipes. These muffin recipes, pancake recipes, granola recipes, fruit smoothie recipes, power bar recipes and more recipes will keep you fuller longer for only 350 calories or less. Try our Lemon-Cranberry Muffins for a quick breakfast to grab and go or our Mexi-Melt for a cheesy and satisfying easy breakfast recipe.
Healthy Breakfast on the Go

Here are some quick foods you can consume on those busy mornings.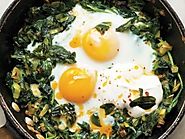 Are you searching for low carb breakfast recipes, here you can learn 18 meals that are not only easy to prepare but very delicious and packed with tons of protein.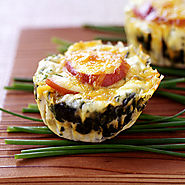 Hungry? From warm and savory to cool and fruity, these delicious ideas will expand your breakfast horizons.
Did you like this post? Share with your friends.