How to Juice Broccoli With Other Fruits and Veggies
When I first bumped into a broccoli juice recipe, my first thought was that there is no way I could drink it. I have no problem with this veggie if it is boiled or fried, but drinking it?
Then, one of my friend, who is a juice maker guru, made me a glass of juice from broccoli, carrot, orange and peach. I was so surprised when I tasted it. I had drunk better juices in my life, but it was absolutely OK.
Since then I have tried several recipes, and I think making a drink from it is an excellent way to enjoy the benefits of this nutritious vegetable.
Drinking pure broccoli juice is not the tastiest. You can make your drinks milder by using sweeter fruits such as apples, carrot, apricot, pineapple, etc.
Several studies have proved that this vegetable is among the healthiest greens in the world.
It is rich in vitamin B9 that is vital for proper brain and immune system functioning. It also takes part in DNA generation, and it keeps your skin and hair healthy.
It is a good source of iron which as an essential mineral required for the blood cell production.
Broccoli holds a good amount of vitamin K that is vital for proper blood clotting. It is especially important for pregnant women.
It is also high in the vitamin B2 (riboflavin) that takes place in the processing of protein and fats. It is also an antioxidant that neutralize the free radicals in your body that cause cancer, heart diseases and speed up the aging processes.
All in all, the broccoli is a mineral and vitamin bomb, that must be in your eating plan.
The best way to take advantage of its health benefits is to eat it raw. But who likes chewing a broccoli stalk?
And that is where the following broccoli juice recipes come in. They are made from raw ingredients plus they are delicious. These are perfect drinks that help to take in vitamins, minerals and other beneficial nutrients. I collected the best recipes I found on the web.



Jun 18, 2015 - loveandgarnish.com -

2395
Jun 18, 2015 - veganmiam.com -

1923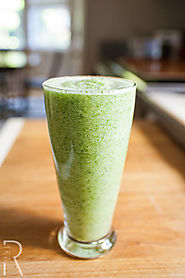 Jun 18, 2015 - thehungryhusky.wordpress.com -

1882
Jun 18, 2015 - juicing-for-health.com -

1849
Jun 18, 2015 - incrediblesmoothies.com -

1806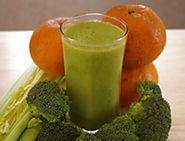 Jun 18, 2015 - youtube.com -

1708
Jun 18, 2015 - taste.com.au -

1658
Jun 18, 2015 - insonnetskitchen.com -

2043
Jun 18, 2015 - incrediblesmoothies.com -

1439
Jun 18, 2015 - monicametz.com -

1868
Jun 18, 2015 - keeplearningkeepsmiling.com -

2090
Jun 18, 2015 - myrealfoodfamily.wordpress.com -

1690
Jun 18, 2015 - instagram.com -

1798
Jun 18, 2015 - spabettie.com -

1682
Jun 18, 2015 - healthyblenderrecipes.com -

1668
Do you like these recipes? Share with your friends.
Save