Crossfit Girls Who Put Most Men to Shame
Has it ever happened to you that you want to postpone a workout because of no motivation or lack of power? That is when I see pictures or videos of CrossFit girls!
Crossfit women motivate me more than any quotes or men in the world. They are strong, perfect and dedicated to what they do. They do not feel pain and they always get the maximum from themselves. They train as hard as men. They do exercises that once done by only men. Crossfit chicks have amazing fitness level, health and body. In many fields, they put men to shame, especially some of those clowns in the gym.
That is why they are a perfect inspiration for me. If those beauties can do it, I can as well.
You will see that they are not just hot CrossFit girls but the most motivational women for those who do some sort of training. I collected my favorite photos and videos here.
And I would like to say a big thank for these girls being my inspiration to keep going on.




3
I wish I were so good at jumping 🙂
4
That is how perfect legs are made
6
I wish I had such a balance 🙂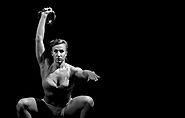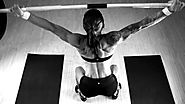 10
A good example that for crossfit girls there is no impossible
16
You can workout with everything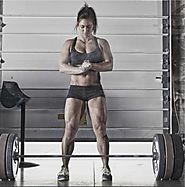 19
What is on your back? - Just a guy.
20
Tired, dirty... but a winner
21
Little Crossfit chick with a huge barrel
Did you like this post? Share with your friends!