If you have no time to go to the gym but want to get in shape, burn some calories and develop your muscles strength and cardio, you can have a daily home workout.
People think that the only way to achieve these goals is to go the gym, but you will see there are several powerful home exercises to lose weight and be stronger even if you have no equipment.
These are compound bodyweight moves that have several benefits. A good example is burpee. This exercise engages a lot of muscles with that your body needs a lot of energy and as a result it burns fat efficiently. In addition, it increases you heart rate that leads to cardio benefits.
And the burpee is just one example, there are several other superior exercises you can do at home.
Is it a good idea to workout every day?
Well, I believe not. You should have at least one day rest per a week. You know, the muscles need time to recover and after some time you will get bored with your daily workout routine.
You should also keep in mind that if you workout daily, your training should be shorter but intensive. 15-30 minutes is enough depending on your fitness level. You may think that it is not too much, but your aim is not to be a bodybuilder, you just want to develop cardio and strength to get in shape and be fit. Short and efficient programs are suitable for that purpose.
In my opinion one that works all the major muscle groups and develop the cardiovascular system. A type of all in one, full body workout.
What is a good daily workout?
In my opinion one that works all the major muscle groups and develop the cardiovascular system. A type of all in one, full body workout.
The other way is split training when each day you focus more on one specific muscle group. For example, on the first day you have a leg workout, on the second day arms, then abs and core, etc. This way you spend more time on one particular body part, but they have more time to recover.
Below you can discover a wide variety of daily home workouts but a healthy everyday activity can be anything such as running, walking, jogging or even working in the garden. You can try CrossFit, Tabata or HIIT workout plans.
Be creative there are so many activities you can do to burn calories and be fitter indoor and outdoor.
What kind of fitness equipment are the most useful for training at home?
If you want to start you basic home gym a pair of dumbbells is very useful especially the adjustable ones, they are great for strength training.
Other useful fitness equipment are jump rope, stability ball, resistance band and power tower on which you can perform a huge number of bodyweight exercises.
TIP
You can find the a lot of types of fitness equipment at best price here.
Now let's see the best daily home workouts I found. From these videos and pictures, you can have an idea how to set up circuits.
Daily Workouts at Home
10 Minute Workout For Men At Home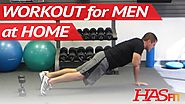 This routine lasts for only 10 minutes but works you entire body. You can do it every day.
Daily Workout - 10 Reps Each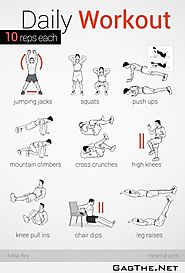 Seems to be easy but after doing these exercises without rest, you will feel the burn for sure. Of course, you can do 2-3 rounds to get even better results.
Beginner Fat Burning Workout to Lose Weight in 4 weeks (Home Exercises)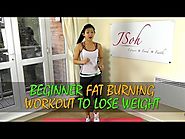 Want to develop your cardio and burn a few calories in no time? Try this workout, not so hard but efficient. do it for 4 weeks and you will feel the difference for sure.
Total Body Routine for 6 Days a Week
It is another quick total body workout routine that you can do anywhere. From the week you will have to train for 6 days.
Running + Bodyweight Exercises for Each Day
Running is certainly one of the best exercises to burn fat and get fit. And if you combine it with bodyweight exercises, then it is a real killer.

After a hard day it is not easy to pack and go to the gym, but this quick workout will help you to keep yourself fit and shape your stomach a little bit.
Do This Workout Every Morning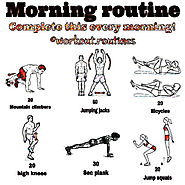 Starting your day with a little bit of exercising will not only boost your metabolism up, but also keeps you fresh for the entire day.
Level One Exercise Plan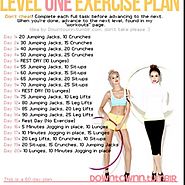 If you are a person who has never work out before, then start with this routine. Only, two types of exercises for each day, but at the end you will get used to training.
Level 2 Exercise Plan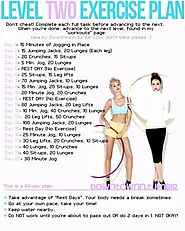 After finishing the level 1 plan, this is the next program you can continue with. More types of exercises, and more reps and sets.

This is may wife's favorite routine that she does each and every day, sometimes outdoor. Great to develop your fitnes level and burn a few calories quickly.
10-Minute No-Equipment Home Workout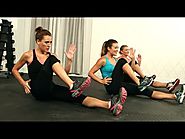 A full body workout routine, but it works your core especially well.
6-Days Workout Routine

If you have more time to train during the day, then this program is for you. I like it because it combines various types of workouts.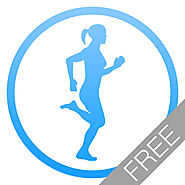 Your own personal trainer wherever you are!
FEATURES:
• Ten different 5 to 10 minute targeted workouts
• 10 to 30 minute randomized full body workouts
• 95+ exercises
• Great for both men and women
• Video showing how to do each exercise
• Developed by a certified personal trainer
• On-screen instructions and timer
• No internet required to do the workouts
Daily Home Workout Routine For Weight Loss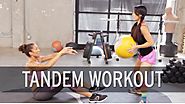 This circuit is especially good for weight loss.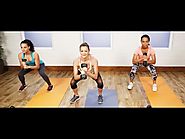 Take 30 minutes out of your day for fitness!
12 Simple Daily Exercises to Stay Fit
Conclusion
Having some daily home exercises are vital for health not to mention their other benefits. Do not underestimate the power of quick home workouts.
If you eat well and move every day, you will have the most important habits of a healthy lifestyle.
What is the best home workout program for sou? Share with us below.
Related topics
Did you like these daily home workouts? Share with your friends.