It may be sound a bit strange, but the apple is one of the most powerful superfoods. It has a lot of health benefits. Most of the nutritionists say it is among the top 10 healthiest foods because it is an excellent source of various nutrients and other beneficial components.
Nutritional Facts
From the chart you can see that it contains no fat at all, it holds potassium, dietary fiber, antioxidants, minerals and vitamins. It is also low in calories making it an optimal choice for those who want to lose weight or need something nutritious for snacking.
Benefits of Apples
Support the cardiovascular system and lower heart diseases.
It contains rather lot soluble fiber that helps to reduce the amount of cholesterol in the blood. Cholesterol is one of the principal reasons of cardiovascular diseases since it blocks the flowing of blood in the arteries.
On top of that, it reduces the level of the bad cholesterol and increase the amount of the good one.
By consuming two fresh apples a day we can take in a good quantity of fiber.
Good for Weight Loss
As you see from the nutritional facts above it is low in calories but rich in fiber. Fiber-rich foods fill your stomach faster, and you will feel yourself satisfied for a longer time, this way you will consume less food.
Furthermore, they contain a unique component that helps to get rid of belly fat and it is a natural metabolism booster.
Detoxify Your Body
This magic food is a natural source to detoxify your body from toxins. If you eat apples regularly and drink enough water, there is no need to follow those strange detox diets.
Strengthen Your Immune System
They are loaded with vitamin C, which is a potent antioxidant. It supports the immune system and helps cancer prevention. Studies have proved an apple a day especially beneficial against breast cancer.
Decrease the Risk of Diabetes
Several studies have proved that those who have fruits every day suffer less from the type 2 diabetes.
Good for Your Brain
It is rich in magnesium and other components that have positive impacts on the neurons. If you feel tired and let down eating apples can help.
Beneficial for Digestion
Its high fiber content also aids your digestion and keep your colons clean. If you have diarrhea, apples can help to get rid of it.
Clean Teeth
If you have no time to brush your teeth, chew an apple. It helps to clean your teeth and also increase the saliva in your mouth, and that contributes to lower the amount of bacteria in your mouth.
Learn more benefits on the video.
How to buy
Unfortunately, these days most of the farms use a lot of pesticides, fertilizers and other chemicals to protect their apple trees and to increase the quantity of crop. With that, these unwanted chemicals can be found in the fruits.
Hence, if you can, purchase apples from organic gardens. They are maybe a bit more expensive and not so shiny, big and beautiful, but most importantly they are healthy.
Healthy Apple Recipes
To enjoy all the health benefits of apples the best is if you consume them raw, but there are some delicious and healthy apple recipes you can try, as well.
In the list below I have collected my favorite 20.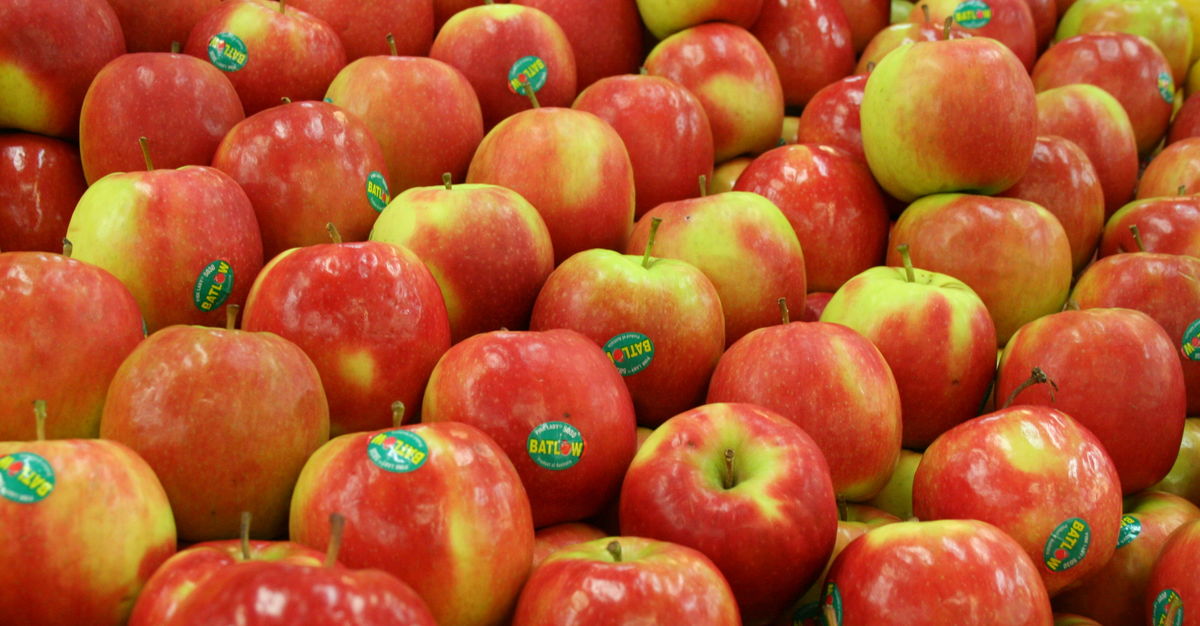 Mar 17, 2015 - unsophisticook.com -

135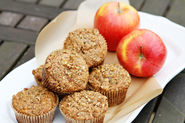 Oat and apples, the best combo to prepare wholesome muffins.
Mar 17, 2015 - sugarfreemom.com -

181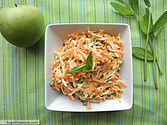 Do you like salads? Then, here is a great one made from the healthiest ingredients.
Mar 17, 2015 - amzn.to -

157

Several studies have proved that apple cider vinegar is has tons of health benefits and a great drink to lose weight. However, it is not the tastiest. In this book you can learn everything about this magical drink and how to use it.
Mar 17, 2015 - mouthwateringfoods.blogspot.hu -

172

How else does not like donuts, but the common ones are not so healthy. Here is a great recipe you will love and contains only goodies.
Healthy Apple Crisp Recipe
Mar 17, 2015 - youtube.com -

171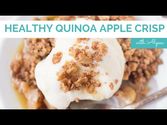 Learn how to make healthy apple crisps.
Mar 17, 2015 - dessertswithbenefits.com -

162
One of my favorite meals is the apple pie and I have just found this healthy version that I'm going to try.
Mar 17, 2015 - eatingwell.com -

180

Want to make a really special salad then try this and boost your green salad.
Mar 17, 2015 - eatingwell.com -

144
Lean pork and apples. Believe or not it is a great combo, plus it is very nutritious.
Mar 17, 2015 - foodnetwork.com -

150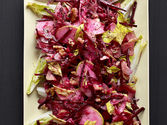 Woo, what a colorful meal and how vitamin rich it is!
Jessica Alba's Dairy-Free Banana and Apple Bread Pudding Recipe
Mar 17, 2015 - youtube.com -

182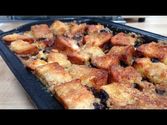 Do you want to make a yummy dessert which is healthy and low in calories? Then, try this recipe.
Mar 17, 2015 - foodnetwork.com -

188
This meal is just perfect! Protein, beneficial carbs and tons of minerals and vitamins. And it looks and tastes great!
Apple and Cinnamon Slices
Mar 17, 2015 - youtube.com -

147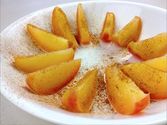 Need something you can prepare fast and easily for snaking? Then try meal.
Mar 17, 2015 - foodnetwork.com -

163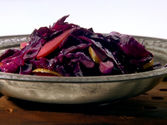 There is no question that cabbage is among the most nutritious vegetables that is great for weight loss. And if we combine it with apples we get a real fat killer.
Mar 17, 2015 - foodnetwork.com -

159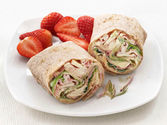 Wow! After tasting these wraps you will never make a sandwich again.
Mar 17, 2015 - thelemonbowl.com -

164

That is what I call a healthy pencake! Made from whole grains, healthy fruits and spices.
Hawaiian Apple Salad
Mar 17, 2015 - youtube.com -

174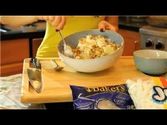 Learn how to make a Hawaiian apple salad.
Mar 17, 2015 - thelemonbowl.com -

150

The ultimate peanut butter, apple and oat combo.
Healthy Apple Banana Smoothie Recipe
Mar 17, 2015 - youtube.com -

164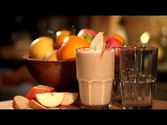 Smoothies are great wholesome drinks. Let's make one from apples and bananas.
Healthy Apple Pie Milkshake Recipe
Mar 17, 2015 - youtube.com -

144
Learn how to make a delicious milkshake.
Mar 17, 2015 - thetomatotart.com -

182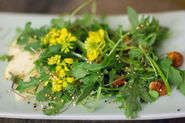 Did you like this post? Share with your friends.