It is probably a good idea if you keep mixed martial arts for the fighting professionals and make yourself the one who'd rather keep themselves safe and stay on their couch to watch the game.
But if you are really into MMA cardio workout then who said you need to become one of them to learn Mixed Martial Art? You can work out and train like a fighter to lose your body fat, gain muscles, and strength. When it comes to any workout, keep in mind that training is where your mind, heart, and body are pushed and tested. Let's see if you have it in you to train yourself as an athlete or not!
Related: Guide to Buy the Best Heavy Punching Bag for Home

Benefits
Giving almost an hour to this kind of workout can help you lose around 800 calories depending on your workout intensity and weight. But as challenging as it sounds, it has various other benefits besides weight loss too.
1. Self Confidence
Training in martial arts builds self-confidence in you, not because you learn how to defend yourself against the other person but because you face various challenges that lead you in performing your best.
2. Self Defense
Many people learn mixed martial arts so that they can learn self-defense techniques to protect themselves from uncertain situations that may happen. Heavy bag training is an excellent way to learn the punches as well.
3. Physical Workout
Mixed martial arts is one of the best physical workouts that no stair master or treadmill can beat. It is a complete workout that your body needs to keep you in good shape. It boosts your endurance and explosive power.
Types of Exercises Done
If you want to train yourself like an MMA Warrior, firstly keep in mind that it is not about aerobics or running because these are not required in a fight. A mixed martial arts workout is similar to a high-intensity interval training; less time more workout.
Getting the type of athletic body means working on different muscles at the same time with different speed movements. Your cardio for fighting is formed, and you have to perform those exercises in circuits. First, you do a set of the first exercise then take a rest of designated time and then move to the next exercise. Few of the exercises that are a part of it include;
Dumbbell lunges

Pull ups
​Side bridge
Overhead press
​Kettlebell snatches
Squats
​Leg curls
Chin roller
And many more bodyweight exercises.

What to Focus On?
There are few things that one should keep in mind when performing cardio training for MMA:
Make sure you are relaxed mentally. If you are panicky, you will waste more energy and feel more tired.
The more time you give yourself to practice the movements, the more naturally you will be able to perform.
​Be honest about what and how much you can handle.
Fuel yourself up with plenty of carbohydrates (fruits, vegetables, grains, and milk products) 30 to 60 minutes before your workout.
Don't forget to warm up and stretch.
Now, here is my list from which you can find MMA strength and conditioning workouts you can do at home and other tips about this type of training.

1
10 Minute Core & Cardio Workout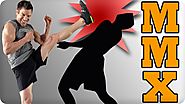 Have no time? Then try this quick routine to boost your heart rate up and shape your abs.
2
MMA Conditioning Cardio Workout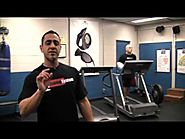 3
No Gym Boxing / Cardio MMA Drills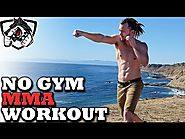 Another great routine that helps to develop fighting skills, muscle endurance and stamina.
4
30 Min Knockout MMA Workout at Home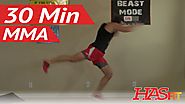 This is an excellent conditioning workout you can do at home. It lasts only for half an hour, but it works your entire body. You can also learn how to punch and kick.
5
MMA Cardio Circuit Training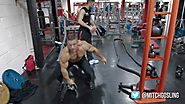 Firstly, that guy in the video looks perfectly. I wish I has such a perfect and strong body. 🙂
For this routine you will need equipment like a kettlebell, pull up bar, etc. It is a good example how you can develop speed, strength and endurance in one workout. this routine is for those who are at least at intermediate level.
6
15 Min Conditioning Training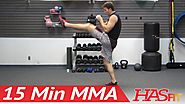 If you know the various punches and kicks, you can add an extra boost to your workouts by using light dumbbells. That little extra weight is add a big boost to your workout.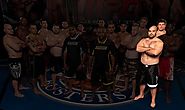 This is a good guide about what kind of cardio is good for fighting.
8
M-100 MMA Cardio Workout from Funk Roberts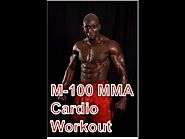 Funk Roberts' is one of my favorite fitness channels on Youtube. In this video he first talk about a kind of supplement, so skip the first 3 minutes. Then, the fun starts.
9
Intense Home MMA Workout | Can You Handle It?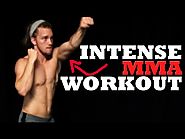 This is a great cardio workout combined with a few strength training exercises. You can do at home since only bodyweight exercises are done.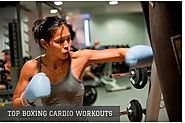 Have you got a punching bag? Would you like to try shadow boxing? You can find some really good cardio boxing workouts here.
11
Killer MMA Heavy Bag Workout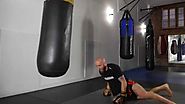 This is an excellent heavy bag-conditioning workout from Sean Fagan. I love it! Not easy but it boosts your endurance.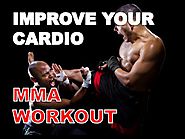 This is a great MMA workout using high intensity metabolic training. If you are a fighter try this MMA workout to help improve cardio, endurance and condition.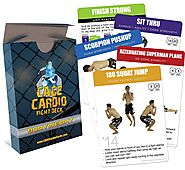 Powerful and efficient MMA training workouts will give you elite conditioning in 20 minutes or less.
14
Metabolic SuperSets Strength and Cardio Workout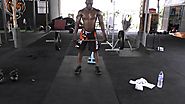 15
MMA Exercises for Bginners and Ladies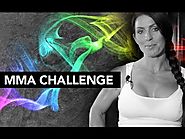 And finally here is a workout for you girls with jump rope and bodyweight moves.
Conclusion
I believe this type of training is the best cardio workout. It is not boring like running, and it improves your body in several ways. It is not easy, but if you do it for a few month, you will certainly feel the boost at your fitness level.
Related information

Did you like this guide to MMA cardio workouts that burn fat and boost your endurance? Share with your friends!