It is tough balancing a busy life with keeping fit. However, it is worth noting that fitness boosts your energy levels, keeps you sharp and increases your endurance. You do not need hours in the gym every day. You also do not need the most sophisticated training environment or equipment. A session of twenty minutes workout, for a minimum of three days in a week, is enough.
Expert Plan For Busy People
There are kids to look after, work, social events to attend, etc. All these require your time and energy. You also need to keep fit to manage all these. Consulting a fitness expert provides you with an opportunity to understand the areas you can maximize to keep fit.
You have a unique schedule which means that your free time is in the morning, over lunch break, in the evening, over the weekend, etc. As such, consult a fitness specialist to design a plan that fits within your schedule.
Improvisation is a crucial part of keeping fit without incurring huge costs like buying equipment and enrolling in the gym. Look at your house or office for an area that can be used for a workout. Consider lifting water bottles, hanging on rails, pushups, using the stairs for climbing, etc.
The Best Workout When You Have No Time
The routine in the gym or when working out is to warm-up and gradually increase the intensity of exercises. However, when time is limited, you are tempted to skip some sections like the warm up and go straight into the intense workout. This is dangerous and could lead to injuries. Warm-up your muscles even if it is for a few minutes. This will prepare them for an intense session.
The entire body needs attention when working out. This is impossible if limited time is available. Experts advise you to focus on different parts for each session. Here is a schedule to ensure that all muscles in the body are covered.
Monday - focus on the upper body

Tuesday - work on the core
Wednesday - exercises focusing on your lower body
Thursday - return to the upper body
Friday - Repeat the core
Saturday - Focus on lower body
Sunday - take time to relax

Does Intense Workout Work for Busy People?
Since time is limited, it should be maximized. The twenty minutes should produce the most intense session. Push your limits in terms of exercises that can be performed within a minute. Track your progress and ensure that you improve with every session. Take short but frequent breaks to avoid fatigue and burnout.
Recommended Exercises
To cover all the muscles and body parts during exercises, here are expert recommendations on the exercises to undertake.
Dips
Jogging or jumping jacks - mostly used for warm up
Standing towel pull ups
Burpee
Mountain climber
Hip thrusts
Here I have collected a some of the best quick workouts for the lower body, upper body and core. Most of the routines include bodyweight moves, but there are a few that required equipment. If you want to buy exercise equipment for home, I recommended to get a pair of adjustable dumbbells first.

1
Lower Body + Cardio + Core Workout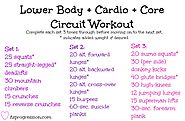 A bit harder workout, but it works your abs, legs and even helps to burn fat.
2
At Home Upper Body Strength Without Weights
This routine is perfect for guys. Lasts only about 15 minutes. You should done the most beneficial bodyweight moves such as push ups.
3
Bodyweight Only Upper Body Workout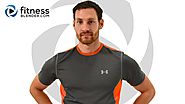 A bit longer than the previous one, but strength training bodyweight moves are combined with cardio exercises so it is great for burning fat as well.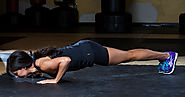 Do you have a pair of dumbbells? Then, try this routine. It works your arms, shoulders, back and chest really well.
5
10-Minute Do At home Upper Body HIIT Workout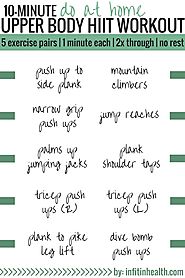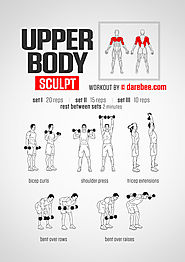 7
Bodyweight Upper Body Workout for Beginners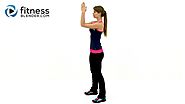 If you are a beginner try this routine. It is short and good to get your muscles used to working out.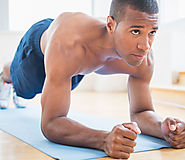 Get ripped with these three workouts without leaving your house.
9
Insane Home Upper Body Workout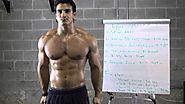 If you need something harder, then try this routine to strengthen your arms, shoulders and chest.
10
Best HOME Leg Workout - NO Equipment Needed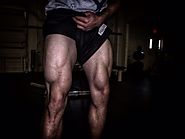 I love this lower body workout! It is a good example that you do not need to use heavy weights to make your legs stronger, just a couple of good exercises.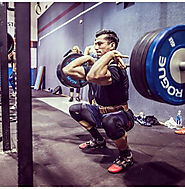 If you have a barbell set at home and a rack, this routine is for you. In 15 minutes you can work your entire lower body.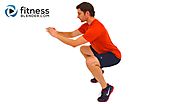 This routine will helps you to burn fat, develop your endurance and of course strengthen your lower body. Quick, but not easy at all.
13
Boost Your Endurance & Shape Your Legs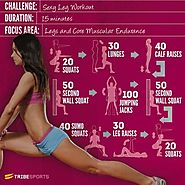 Another combo routine for girls to shape legs, butt and develop the cardiovascular system.
14
Lower Body Blast Workout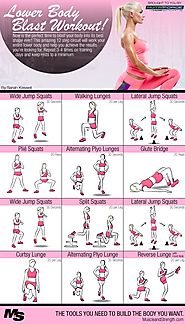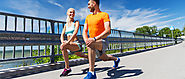 Try these four lower body exercises to squeeze in a great leg workout no matter where you go. No gym required!
16
Quick 10 Minute Core Workout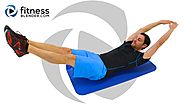 With this routine you can kill your core in 1 0minutes.
Even a 10 minutes workout is enough to train your abs. Discover the best routines to flatten your belly and strengthen your core fast.
18
3 Minute Intense Core Workout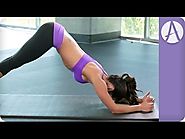 Have you got free 3 minutes? Do this core workout!
19
The Best Bodyweight Exercises for Home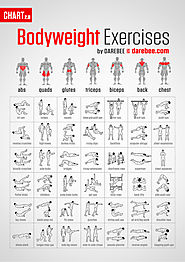 This si an excellent chart form which you can learn some of the most beneficial bodyweight moves that you can include in a quick routine.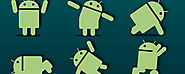 A nice list of quick workout apps.
A great book in which you can get one quick workout for every day with and without equipment.
Customized Fitness Plans
The best way to stay fit is to have a personalized plan. Consult a fitness expert to develop a plan that considers the time available for you, resources, body weight target and other personal goals. Always find time to relax to enable your muscles to regain energy.